About Us
Learn More About National Funding
Committed to the Small Business Owner — and the Community
National Funding is a small business funding company — and an equipment leasing company — fully committed to helping the small business owner prosper and our community win. National Funding serves the small business community nationwide by offering a range of financial services and products. Since 1999, we have worked with business owners in hundreds of communities and industries to help them expand and upgrade. As we have grown, so too has our product line, and now we are one of the country's largest private lenders of small business funding. Our customers come to us for their working capital and equipment financing needs. We take every opportunity to help strengthen small business owners and pride ourselves on being a resource they can trust.
A Pioneer in Alternative Lending
National Funding is a pioneer in alternative lending, but more importantly, we're an ally for the small business owner. National Funding started from humble beginnings in California. We persevered during our share of ups and downs, and weathered challenging economic cycles. We built a respected environment from the ground up — one which fosters stability, togetherness and pride in what we do and who we are. Our core values are as much a part of our daily life today as they were when we first opened our doors in 1999. Hard work, ethics, mutual respect and transparency are what drive us everyday in helping small business owners. Today, our goal-oriented focus allows us to thrive as a notable privately owned business with the leadership and experience to inspire others. We empower our customers and employees, and we take every opportunity to evolve our people, enrich our community and strengthen small businesses.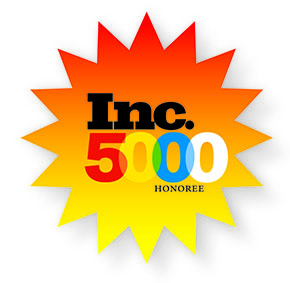 We Believe in Our Customers
National Funding believes in American small business owners. It's how our company started, too. So we know that everyone we deal with has a dream to succeed and grow their business. That's why we see the opportunity to help thousands of businesses with loans and leases, and have pledged to provide the resources needed to meet any demand. So while we have expanded our business significantly, we still see huge room for growth. Whether it's new products, new services, or new people, we're committed to investing in the future. But do not just take our word for it; read some of our customer reviews and testimonials.
Ratings & Reviews
We are very proud of what our customers are saying on TrustPilot.
Excellent
Based on 1,555 Reviews
May 03
Extremely professional 5 star service
Extremely profesional 5 star service The executive Darren Aliff Super professional and very kind. Good job!!
Eduardo Torbay
Apr 27
Awesome funding source
Awesome funding source. Prompt, courteous and very reasonable rate. We will be using your services again.
Anita Loyd
Feb 21
Darren Aliff made our process very easy
Darren Aliff made our process very easy & smooth. We went over everything & the company gave us the best terms.
Yami Cabrera
Jan 25
Absolutely the best service
Absolutely the best service. Ashley Witte was amazing and we see ourselves returning to use her services when we expand.
CoffeeLab Evanston

Our People Reflect Our Values
Our Funding Specialists are trained to listen to our prospects and customers and structure a solution that fits their needs for timing and budget. We work with thousands of businesses in hundreds of different industries. Every customer is unique, and therefore so is every solution. Our people know our products, to be sure, but they also know and understand our customers' needs as well. Fast turnaround — as few as 24 hours — flexible solutions and great service – a combination that we strive to deliver to everyone.
Sponsorships and Corporate Support
National Funding is proud of our corporate sponsorships of the San Diego Padres, USC Trojans and others. We are committed to supporting the small business community in San Diego and the Southern California region. We hope that our involvement with these organizations helps benefit both the region and its many small business owners.