Equipment Financing & Leasing
Upgrade your equipment and free up working capital in the process
Ready To Move Your Business Forward?
By continuing I agree to all 
New Equipment Today. Full Write-off This Year.
Finance new or used equipment before
December 31st
to use
Section 179
for a 100% tax deduction.
Learn More
How Equipment Financing Loans Can Work for You
We know sometimes getting the right equipment for your business may require additional working capital. Our equipment financing loans help businesses get the equipment they need.
Equipment Financing Options
Get up to $150,000 for equipment that's crucial for running your business
Lease new or pre-owned equipment
Improve Efficiency
Improve your business efficiency with new equipment
Get equipment financing without a significant outlay of money
No Limitations
Lease about any type of new or pre-owned equipment
You decide what equipment your business really needs
Quick, Painless Process
Hold onto hard-earned cash for use in other parts of the business
Flexible payment options are available
Equipment Financing & Leasing Details
Your business can't move forward if you don't have the right equipment. From heavy equipment like forklifts to large medical equipment, having the equipment you need is a necessary part of your business. Don't be deterred by the huge cost of equipment. With equipment financing and leasing, you can get up to $150,000 in funding for financing your new or used business equipment. With our Lowest Payment Guarantee and no down payment requirement, we cost you less. Our dedicated Funding Specialists will work to get you a quick approval on virtually any type of equipment. They will then find the payment option that's best for you.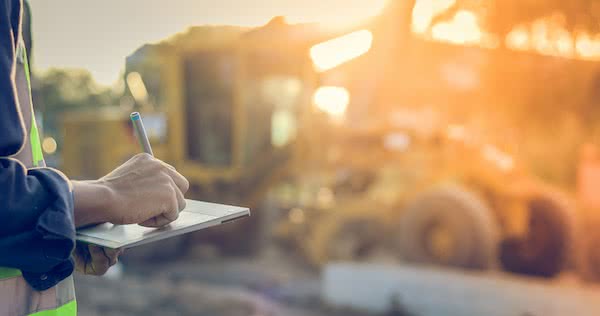 Qualifications for Equipment Financing
6 months
in business
FICO score
over 575
Equipment quote
from a vendor
How to Apply
Applying for equipment financing from National Funding is easy. Simply fill out our quick and easy online application and one of our friendly Funding Specialists will contact you to learn more about your business. Your Funding Specialist can help you decide which financing option is a good fit for your business regardless of whether you need equipment financing or a short term business loan. Once you apply for equipment financing, you'll receive an answer in as little as 24 hours.
Why National Funding?
No matter what industry you're in, we understand that you need equipment for your business. With a friendly, custom-tailored approach for your unique business, we deliver the equipment financing you need.
We Know Businesses
We've supported thousands of businesses just like yours to finance equipment needs
Trusted by Businesses Like Yours
Over $4.5 billion in funding to more than 75,000 businesses nationwide
Personalized Experience
Lending solutions and payment options tailored to your specific needs
Fast & Easy Application Process
No-cost, no-obligation application with funding in as few as 24 hours1
Funding Specialists Who Care
Experienced Funding Specialists help you make the right decision
Preserve Cash
Hold on to more of your hard-earned cash for use in other parts of the business
What is equipment financing?
Equipment financing is the process of obtaining business equipment using a loan or lease. Equipment financing loans allow you to purchase the equipment with payments made over time, similar to using an auto loan to buy a personal car. Equipment leasing, on the other hand, gets you the equipment you need without the intention of owning it. You'll make a regular lease payment to continue using the equipment as if it were your own. When the lease is up, you can give the equipment back or renew the lease. Sometimes you may have options for purchasing the equipment at the end of the lease.
How does equipment financing work?
Equipment financing works by providing you with the equipment your business needs for a periodic payment which includes interest. After the set term of months for your loan or lease is over, you'll either own your equipment outright or will need to make a decision about your lease. Generally, you can renew your lease if the equipment is in good condition and still helpful to your business. You can finance almost any type of major equipment your business needs to run smoothly, expand and maintain competitiveness.
How do you get equipment financing?
Securing financing for business equipment might seem daunting. If you try to get a loan from a traditional lender like a bank or credit union, it can be. Depreciation on equipment usually makes traditional lenders wary of lending large sums for businesses to purchase equipment. However, alternative lenders usually provide customized financing solutions for your equipment needs. At National Funding, we can help you design an equipment loan or lease program for business equipment up to $150,000. We don't require a down payment and our equipment financing is available for new or pre-owned equipment.
How long can you finance equipment?
You may be able to finance equipment for a short period of time or even as long as a decade plus. The specific length of your equipment financing term depends on several factors. If you're purchasing expensive equipment with a loan, you may need to make payments for several years. On the other hand, if you're leasing equipment with a fast depreciation, you may only want to lease it for a couple of years.
Can I use Section 179 tax deduction for equipment financing?
Many business owners find they can save money both on the cost of business equipment and taxes by financing equipment and taking the Section 179 deduction. Using the Section 179 deduction in combination with equipment financing can have added value. If your equipment qualifies, you could save money now on your taxes by deducting up to 100% of your equipment cost. You'll also be protecting your cash reserves by making periodic payments for the equipment instead of purchasing outright. Depending on the equipment, combining financing with the Section 179 deduction could greatly help your bottom line. View our
guide to small business tax deductions
for info on Section 179 and other deductions.
How do I learn how to finance heavy equipment?
Financing your heavy equipment is a great way to make expensive machinery and tools more affordable for your business. You can finance heavy equipment by using a purchasing loan or equipment lease. To start the financing process, you'll need to find a lender and apply for financing. You may have more difficulty getting equipment financed through banks or other traditional lenders. An alternative lender like National Funding offers higher approval rates and customized financing options tailored to your business needs.
How do I learn how to finance farm equipment?
Running a farm or custom application business is hard work, and having the proper equipment in good repair is absolutely essential to success. Luckily, it's easier than ever to secure financing for farm equipment like tractors, combines or sprayers. By working with an alternative lender, you'll have a higher chance of your application being approved. At National Funding, we have experience setting up customized farm equipment lease and loan programs for farms of all sizes. Apply today to get started financing farm equipment.
Ratings & Reviews
We are very proud of what our customers are saying on TrustPilot.
Excellent
Based on 1,555 Reviews
May 03
Extremely professional 5 star service
Extremely profesional 5 star service The executive Darren Aliff Super professional and very kind. Good job!!
Eduardo Torbay
Apr 27
Awesome funding source
Awesome funding source. Prompt, courteous and very reasonable rate. We will be using your services again.
Anita Loyd
Feb 21
Darren Aliff made our process very easy
Darren Aliff made our process very easy & smooth. We went over everything & the company gave us the best terms.
Yami Cabrera
Jan 25
Absolutely the best service
Absolutely the best service. Ashley Witte was amazing and we see ourselves returning to use her services when we expand.
CoffeeLab Evanston